Business Ethics Framework
EBARA's business ethics framework is based on a corporate culture filled with passion, dedication, and a commitment to bettering society through our core competencies.
Over the 100 years of EBARA's existence, we have strived to maintain the values established by our founding spirit that emphasizes conducting business in a fashion that fosters trust with all stakeholders.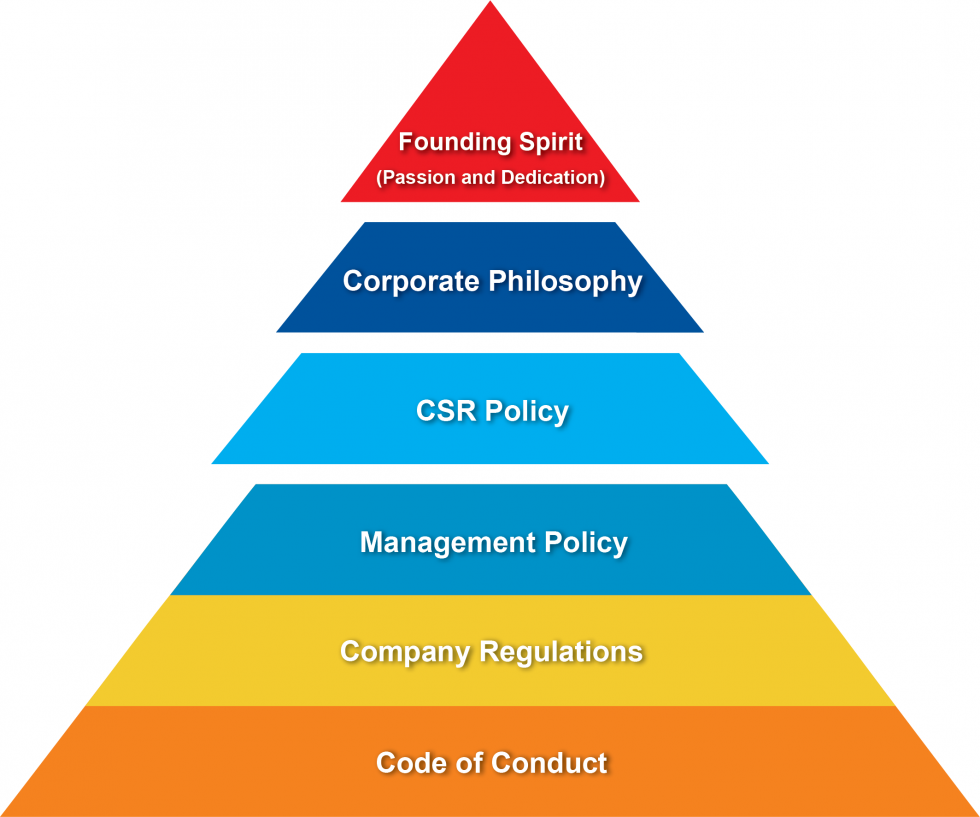 We espouse a responsible approach to corporate citizenship that is in line with EBARA's values and focuses on the positive impact of our global enterprise on the world. Our approach is structured in the following way, placing emphasis on each tier in a way that leverages the core competencies of our employees and company.